Recap: I held a Q&A to celebrate 200 followers, so here are the answers to all of you lovely people's questions.
Who/What inspires you?
In general, people who work hard like a single mom trying to make ends meet or a kid growing up in the slums trying to graduate. I love hearing the stories of those who were able to beat all odds and come out on top. If I had to get specific, I would say Lady Gaga (who's so unapologetically herself) and my mom, who was/is a minority in her line of work, but doesn't let it stop her.
What are your favorite creative hobbies?
I love to draw and color; I find it very relaxing and soothing. I play the flute, too. I've also been wanting to get into scrapbooking.
Do you have any odd talents or skills that surprise people?
My drawing abilities seem to surprise people since I'm not exactly your stereotypical-looking artist. Not that it's really a talent, but I follow sports much to the chagrin of the guys in my grade who think I'm just another dippy chick trying to pretend to know about sports, oh, but little to they know. I can shoot a gun and I'm a pretty good shot, too.
What's your next favorite dessert, apart from the obvious [chocolate cake]?
Brownies, definitely! I love ice cream, too.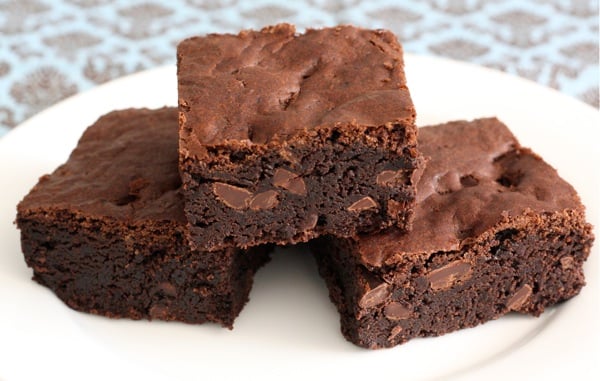 What drives you?
Myself, really. I want to do well in as many aspects of life as I can. I like being able to say "I did this" instead of "I wish I would've done this".
What's your dream job?
Right now, a surgeon. Preferably neuro or cardio, working in a private practice.
Where do you see your blog going in a year?
A year from now, I'll be graduating high school (omg) but I hope I still have it here. I love the engagement so hopefully I'll have more people to talk to (even though 200 is FANTASTIC) and maybe have one of my posts featured someplace that's not WordPress? Or on a WordPress page? I guess that's more of a goal than an insight, but tomato, tomahta.
What motivates you to keep blogging?
You guys! I love engaging (as I said) and producing content for people to read. I also do it for myself, because I like being able to call myself a blogger (an amateur one, but a blogger).
What countries would you like to visit?
Italy is at the top of my list, along with France, UK, Germany, Greece, Australia, New Zealand, and Iceland. I want to travel so so so bad.
Would you have believed 5 years ago you would be where you are today?
Yes and no. I expected to be in high school, but I expected it to be different at 12. The movies were very misleading, especially High School Musical. Now, the fact that I'm almost done and am going to college soon makes it realer than it was when I was 12. Then, it was an abstract concept that was brushed off like "oh yeah, college" and now I'm like "oh shit, college". I did not expect to be a blogger or have such amazing friends, so that's a plus.
How do you feel looking back on your first ever blog post?
My first post was 111 Must-See Movies. It took me days to come up with 111 movies and do all of the descriptions, but I thought it was put together nicely (totally not biased). It's very long, but I wanted to include all of that information because why not? If you want, check it out and let me know what you think.
Are you a morning or night person?
Night. I hate mornings. If you try to wake me up, I'm like the Cave of Wonders from Aladdin. At night I do so many things and it's just more fun.

What's your favourite thing that happened in the last week?
My teacher told me we're not having a final test, rather a discussion.
Coffee or tea?
Such a hard choice! I drink more tea than I do coffee, especially in the summer. They both have to be sweetened at maximum saturation though.
What was you favourite show growing up?
When I was really little, I loved Dora the Explorer and Spongebob Squarepants. As I got a little older, I liked Drake & Josh, Zoey 101, and just about every program on the Animal Planet.
What is your motivation behind blogging?
I like getting feedback from people and knowing that people actually read my posts. I also like writing for myself; it's a nice outlet.
What is something that is really exciting in your life at the moment?
I have 6 days of school left of my junior year, but two are special schedule final days (one I don't even have to go in for) and one is a half day, so I'm in the home stretch! Then there's…senior year *dramatic music*.
Thanks for all of your questions! This was so fun to write.
If you missed the Q&A, feel free to ask anything in comments (even follow-up questions)!
xx, Hannah
Pictures and gifs are not mine.